Transforming - Better Services, Better Outcomes
In the next three years will change more than the last three years, not least COVID-19 has radically altered the landscape and is still evolving. Unprecedented fiscal challenges, together with a growing demand for local services and social care, will drive local authorities to think differently and innovatively. Engagement with citizens, Members and the Corporate Management Team will come under pressure like never before. The 'response, recover and reimaging' phases will be key in how local government can address each stage, especially as we start to look at reimaging services.
Innovative Transformation
We provide value to our customers to deliver transformative change taking them through an inclusive, collaborative journey to becoming a high performing local authority. We can accelerate transformative change to address fiscal challenges, citizen demands, legislative and regulatory pressures. Our track record in delivering for excellence in local authorities across the country provides our customers with the confidence each engagement brings the best quality and value that is expected.
Recognition
Shortlisted for the New Ways of Working Project for Lambeth Council.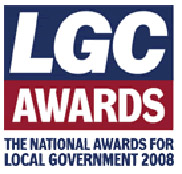 The case study can be found here.